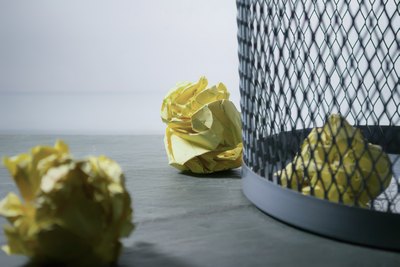 Well, I've had some positive feedback on the fourth draft of my memoir from my editor so I won't chuck it in the bin just yet.
She's going to recommend some chapter titles and themes which will make it easier for me to start the fifth draft.
There are two chapters in my current draft that are each over 20,000 words long that need to be reduced into several chapters to make the memoir more readable.
Once I have the chapter titles and themes in place I can then start to craft the memoir by focusing on one chapter at a time.
This stage of writing is going to be enjoyable as just about all the research has been completed and vignettes written.
It's been a long ten year journey to get this stage but I 'm closer to the end of this project than the beginning.
Image courtesy of Steve Johnson via Unsplash