First copy of Roy Boy. My memoir about growing up in the working class suburb of Fitzroy during the 1950s and 1960s, of migrant parents.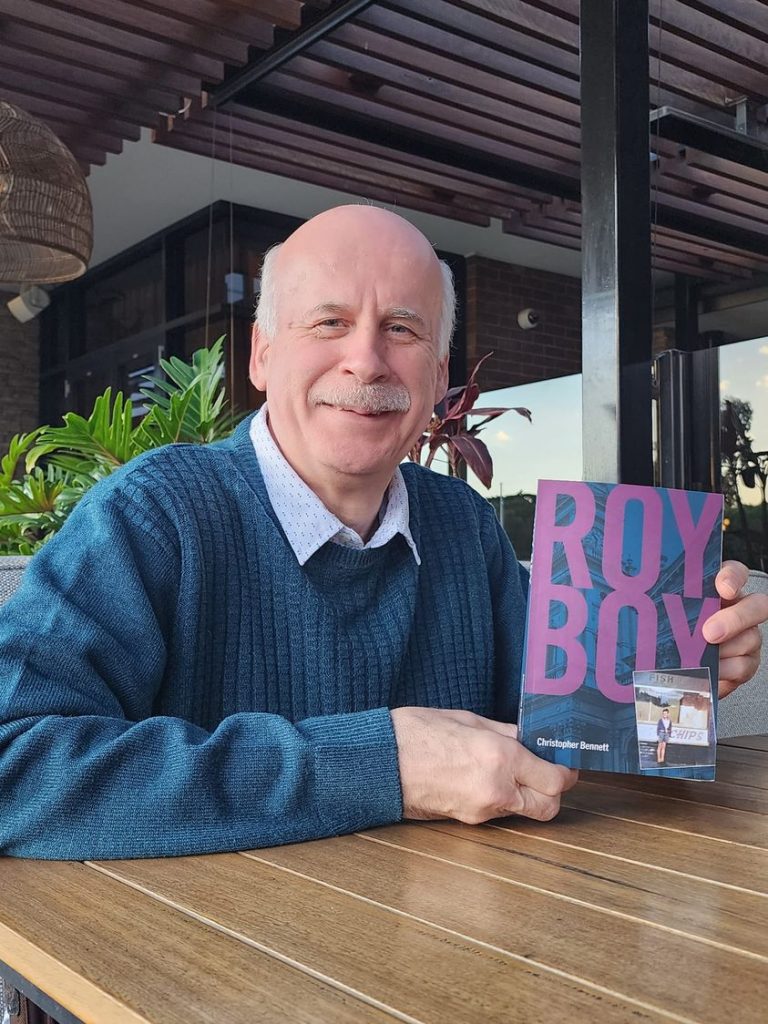 It's All Happening.
– My book launch at North Fitzroy Library on the 31st May is booked out.
– The memoir will be available for purchase on the night of the launch for those attending the launch. For others it will be available on my website after the launch
– The pull up banner (2m high) has been professionally designed and I'm about to get it printed
– Ordered a batch of books to be printed – I ordered double the amount I planned because of the current strong interest in the memoir, both locally and internationally.

I was hoping to put my feet up after all this but no rest for the wicked. I've already outlined my second memoir!