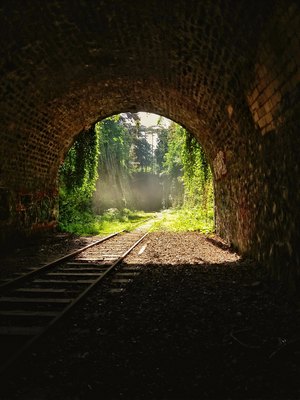 There is light at the end of the tunnel because I've just received the last few chapters of my memoir to correct. After eight drafts, I'll have a 'fair dinkum' one, hopefully that's readable.
The next step is to go over the manuscript a couple of more times and make any further corrections needed or restructuring before I start the process of getting it published.
I plan to hire various professionals to complete the tasks necessary to publish the memoir.
I'm still hoping to have the book available by the end of the year.
The eleven year journey of writing a memoir is almost over – I can see the last stop in the distance.
Image courtesy of Kevin Jinner via Unsplash