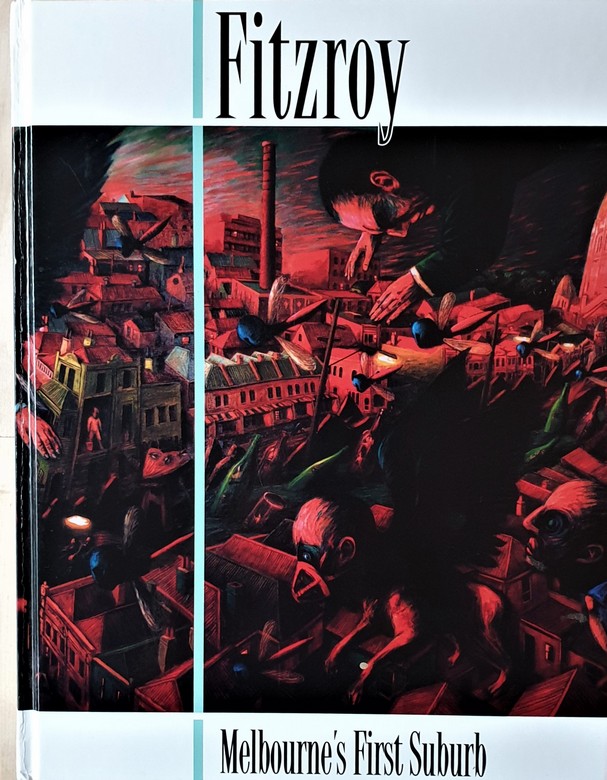 The following facts have been chosen at random from 'Fitzroy – Melbourne's First Suburb.'
I have a copy and highly recommend this detailed, researched book about Fitzroy.
It's been very handy when I need to do research for my memoir.
Childhood in Fitzroy was for many a time of closeness as well as deprivation.
The Aborigines who had lived in the area before white settlement were roughly dispossessed …
Typical of the Fitzroy larrikin was Alexander McQuirk, arrested in 1882 on a street corner where he had been 'blocking up the footpath and making use of obscene, filthy and disgusting language.'
The 1850s saw thirty-three new liquor licenses granted for Fitzroy …
In 1967 the Fitzroy Football Club left the Brunswick Street Oval – and with it went more that eighty years of Saturdays.
Brunswick Street was proclaimed for its full length between Victoria Parade and Reilly Street (Alexander Parade).
Council could not control vermin. Rats continued to plague Fitzroy well into the twentieth century
In 1870 council raised a £25,000 loan to build a town hall … James Nation and Company erected the new town hall, from a design by William Ellis, at a cost of £11,000.
Atherton estate was built on the land bounded by Brunswick, Gertrude, Napier, and King William streets … to provide accommodation for 3000 people, where 600 had lived before. Between 1970 and 1972, four twenty-storey towers were erected.
For most of the past one hundred and fifty years immigrants, first of all from the British Isles and then from continental Europe, have shaped and reshaped the suburb …
As an aside, I discovered this book in the Fitzroy Library when I was researching my memoir several years ago. I decided to buy a copy and searched several Fitzroy bookshops for one. I did find one copy, but it was priced at about $300, because it was out of print. I didn't buy it!
Imagine my surprise, when later I found it had been reprinted and was available at the Fitzroy library for $55.
At that moment I reached for my credit card in record-breaking time and bought a copy – a saving of $245!