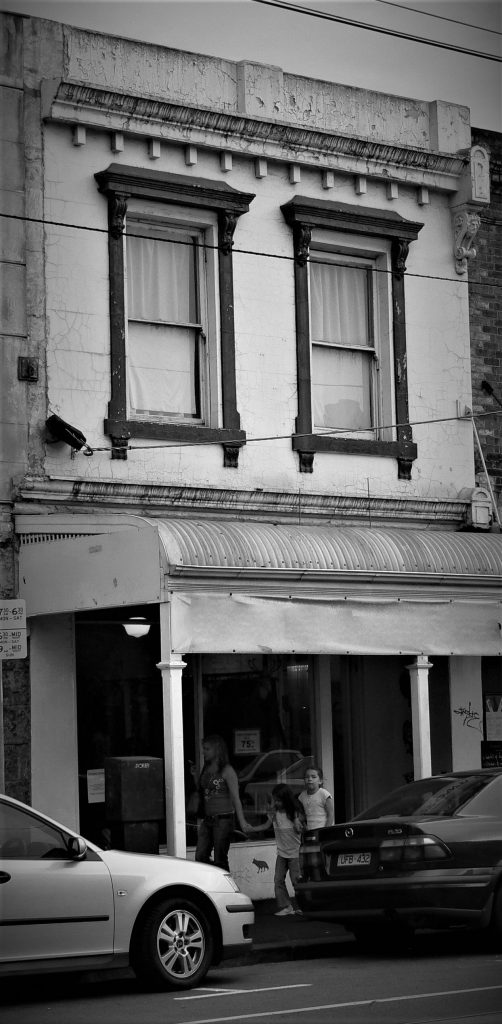 357 Brunswick Street is the address of the shop in Fitzroy, where I grew up.
While researching online for my memoir, I discovered several newspaper notices from the 19th century about my old home. The notices below are from Trove, an Australian online library database
12-3-1881 – Fitzroy City Press
Attention is directed in our advertising columns to the special stock of Christmas, New Year presents to be seen at Stockton's Fancy Repository, 357 Brunswick Street.
19-12-1882 – The Argus
Deaths
MOGDRIDGE.— On the 18th December, at 357 Brunswick Street, Fitzroy, Isabella Rosina, infant daughter of Thos. and Anna Mogdridge, aged 4 months and 3 weeks.
2-5-1887 – The Age
Deaths
MOGDRIDGE.—On tbe 1st May, at Brunswick Street, Fitzroy, Thomas John Mogridge, of London, England, aged 47 years, beloved husband of Anna Mogdridge, leaving a widow and seven children to mourn his loss. Respected by all who knew him.
A similar notice published below the above notice describes him as a 'resident of 357 Brunswick Street, Fitzroy', a 'draper' and that he died 'after a long and painful illness.'
12-3-1891 – Mercury and Weekly Courier
Health Committee
Attention was directed to two brick houses, Nos. 357 and 359 Brunswick Street, which the Health Officer had condemned as being unfit for human habitation, and recommending that an order be made to that effect. The Inspector reported that he had attended to the various matters referred to in the report of the Department's Inspector re dairies situated in Fitzroy.
There are 31 entries on Trove, from various local papers. I'll keep researching so I can learn more about the house, which obviously has a rich history.