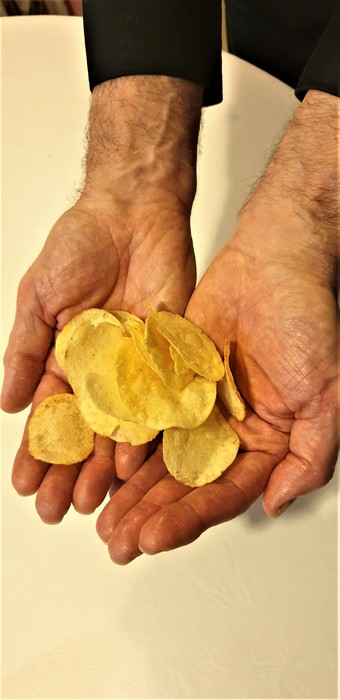 As a kid I used to love eating Colvan potato chips.
You could buy them at any milk bar in Fitzroy. I usually bought my packet of potato chips from Nick the Greek's milk bar, next door to Eve's toy shop.
If you were smart enough you could hang about outside the Colvan potato chip factory in Rose Street and beg for a free packet from one of the workers there.
Occasionally you would strike it lucky and get a free bag of chips.
As I've researched the history of Fitzroy for my memoir I've discovered some interesting facts about Colvan potato chips.
The name Colvan was invented by Ted Mayes the owner of the factory in the 1940s. 'He bought the business for his two sons, Colin and Ivan and the brand is a combination of their names.'
After several takeovers of the company over the years the name disappeared but it has never disappeared from my memory.
Even now I sometimes ask shop keepers for a packet of Colvan potato chips and all I get is a puzzled look.
Ah well, their loss. They probably have never experienced the delicious taste of a Colvan potato chip.
If they have I'm certain they'd say, 'please sir, I want some more.'
Footnote: You can learn more about the history of Colvan potato chips here.