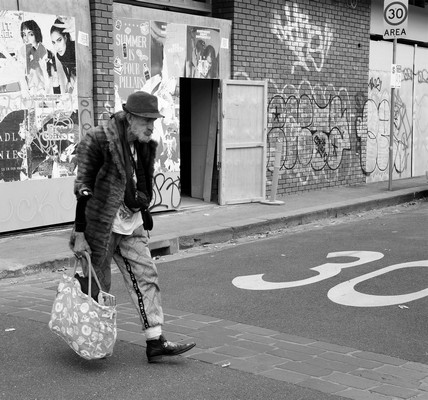 This fellow was walking along Brunswick Street towards Alexander Parade, in Fitzroy the other day and I couldn't resist taking his photo.
I'd loved to have developed my current interest in street photography as a kid back in the 1950s and 1960s because there were a few memorable characters.
Some I remember include Dot the pram lady, Jim the Drunk, Rags the dog, and the bottle-o's
The only images I have of those characters are in my mind and will never be forgotten.
What characters do you remember?