Here's a photo I took of the Fitzroy Football club's grandstand.
The shot was taken from the Brunswick Street end, just after dawn.
There was another grandstand on the right hand side of this grandstand but unfortunately it burnt down in the 1970s.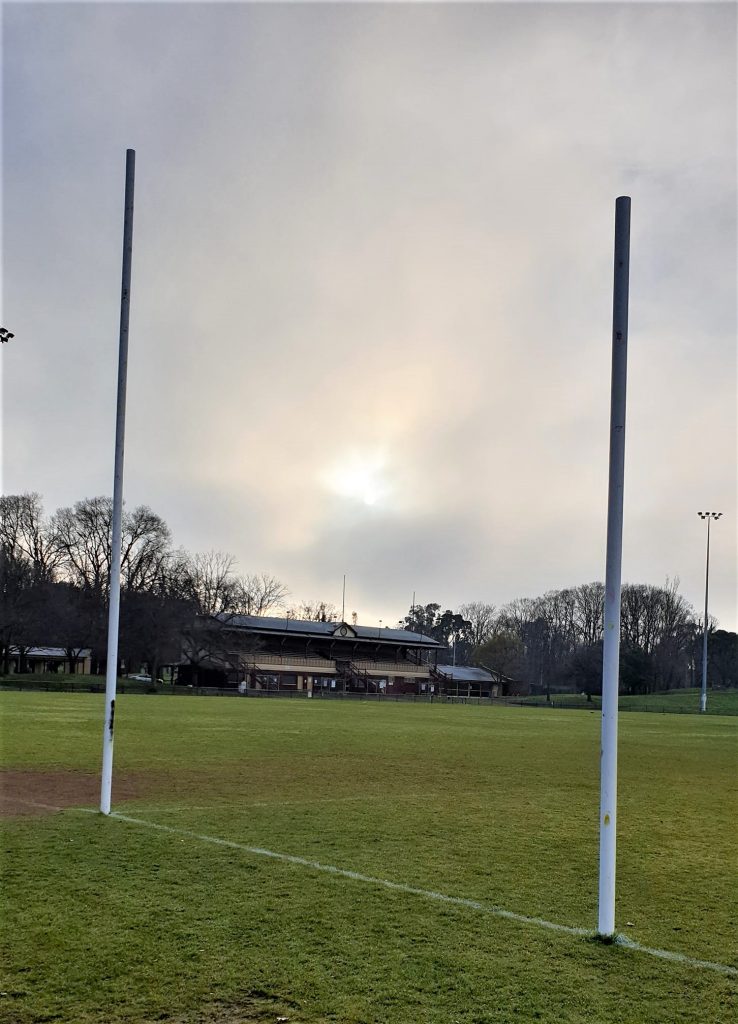 Between the two grandstands was a small open area, called the outer, and supporters stood there barracking for their team and of course, abusing the umpire.
I remember standing in the outer as a kid in the 1960s, balancing on two empty beer cans so I could see the game over the shoulders of the adults in front of me.
The empty beer cans were also handy to collect and sell so I could make a few pennies.
I also remember the great Fitzroy footballer Kevin Murray, nicknamed Bulldog,, bursting through packs and kicking the footy down field.
I did manage to sneak into the grandstand once and watched a game seated on a long wooden bench seats. It was a civilisation away from the outer.:)