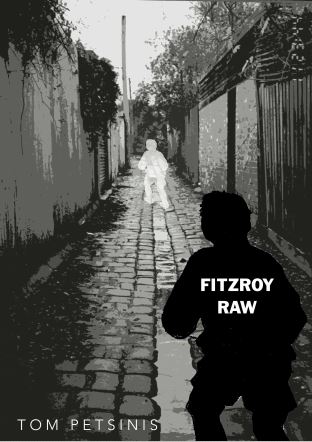 'Fitzroy Raw', author Tom Petsinis' new novel, has recently been published.
I haven't read it yet but I am looking forward to doing so as it covers my old stomping ground of Fitzroy during the 1960s.
I met Tom at a reading he gave in the Fitzroy library back in 2011. We had a chat afterwards and I told him about the memoir I was and still am writing, and we arranged to catch up for a coffee and a chat at Fitz cafe in Fitzroy, corner of Kerr Street and Brunswick Street.
Just sitting outside the cafe and looking around brought back a lot memories for me. In the 1960s, the Fitz cafe was Frank Dempsey's butcher shop and a few doors down was where I once lived.
Fitzroy back in those days was raw but it also had a strong sense of community.