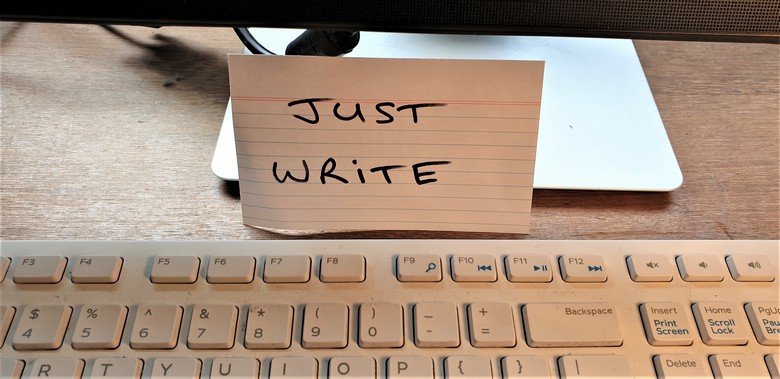 As I write my memoir, I occasionally fall into the writer's trap known as 'paralysis by analysis'.
I try and get that paragraph just right – that sentence just right – that word just right. And the end result is that I've spent a lot of time writing very little.
Well, I've finally found a cure for my paralysis by analysis. As you can see in the photo above, I now have a system card with the words 'Just Write' positioned in front of my computer.
When I start to stray and get picky about what I've written, I glance at my system card and just write.
This is not easy to do, but it certainly has helped me to write creatively and keep the flow going without having to get everything … just right.