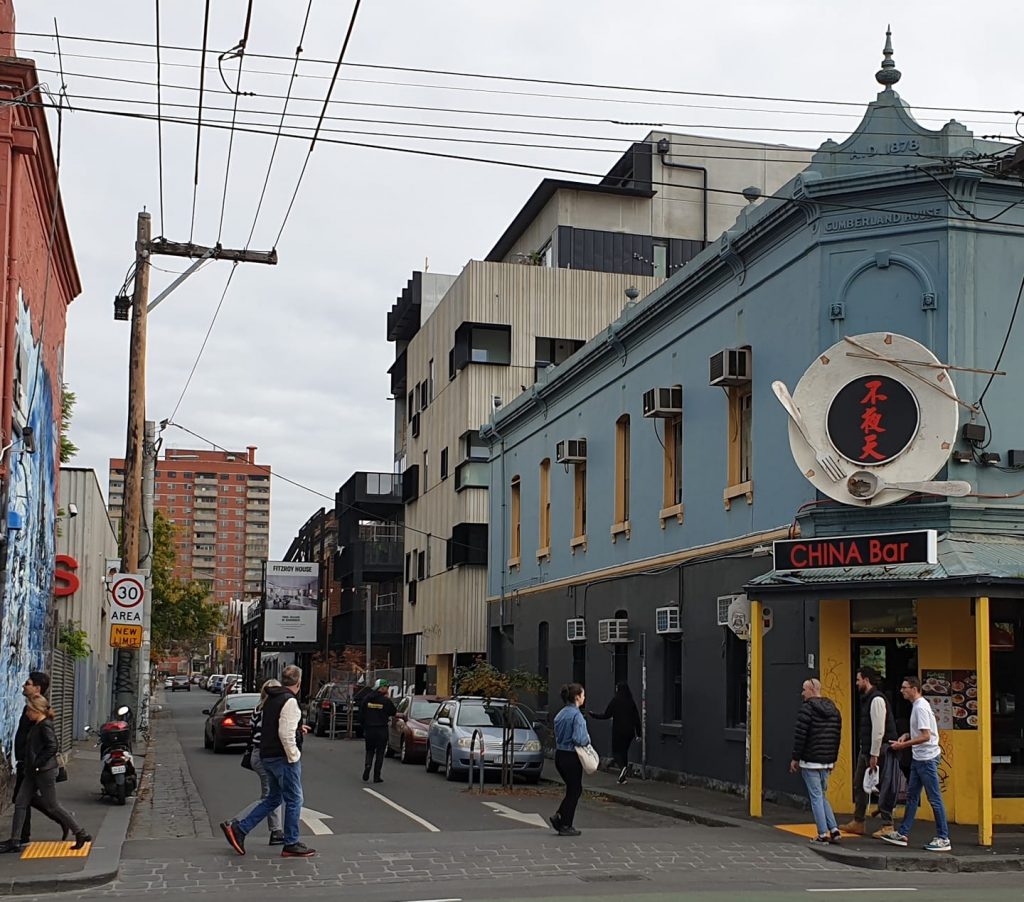 I walked down Brunswick Street the other day and took this picture of Argyle Street.
The building on the corner was Mr O'Brien's milk bar in the 1960s and it was where my mate and his family lived (behind the shop section).
I spent many hours playing in Argyle Street and the new buildings behind have greatly changed the street.
The white building replaced the one story garage where we scaled the brick wall to reach the galvanised tin roof.
We walked across the roof on a Sunday for a dare, taking care to step on the nail sectioned so we wouldn't fall through it.
Between the white building and the corner building is a blue stoned laneway where we played cricket.
The neighbourhood has changed but there are still fragments of the old Fitzroy left.